From the newest, high-end technology, to getting a few more years out of those reliable systems.
CompRay has a long history of servicing customers ranging in size from large hospitals groups to the smallest private practice treating each as if they were our only customer.
For nearly 40 years, CompRay has weathered economic downturns, industry consolidation and technological changes in medical imaging due to our 4 things — leadership, stability, training and incomparable customer service. Through this adversity we have risen to become a leader in our industry when others have failed.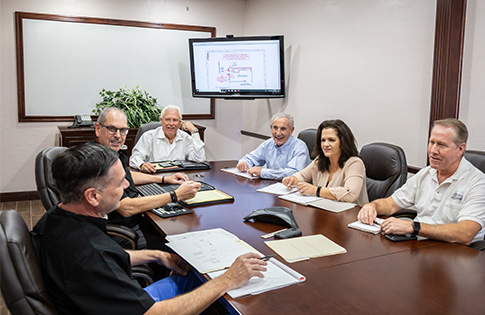 As a veteran owned small business, CompRay has grown from an Arizona-centric medical imaging equipment service and sales organization to a multi-state, multi-office company with field service engineers and account managers servicing Arizona, New Mexico, Nevada, Colorado, Wyoming and west Texas.
Though we have expanded geographically over the years, our customers have remained our highest priority. Whether you are a prospective or an existing customer we will continue our mission to provide the highest quality service and equipment in the medical imaging industry.
Real people. Nothing is more frustrating than getting stuck in a phone system unable to speak to anyone.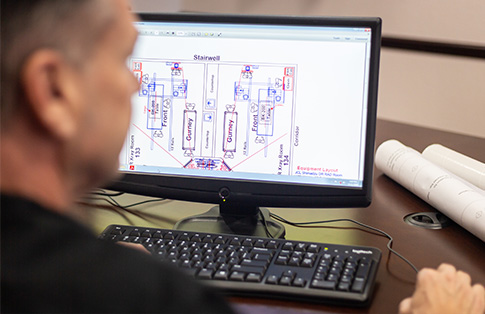 Call and find out why we are so proud of our motto, "we listen, we consult, we plan, we train, and we support". We are here for you, everyone from our president to our field service engineers, you are our priority and you are why we are here.
We know medical imaging equipment inside and out.
Whether you are speaking with an account manager or field service engineer you will quickly recognize their advanced knowledge of the industry and our product lines. Whatever your needs may be, you can rest assured that you will be partnering with someone who speaks your language and can help guide you to the right solution.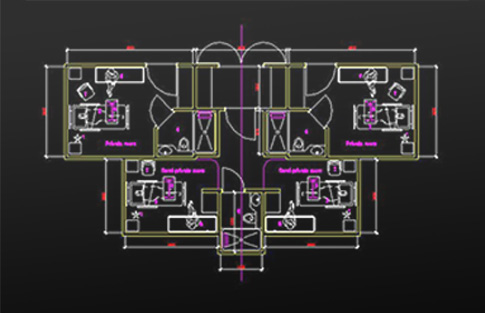 Things happen.
Whether we sold the equipment to you or not, please contact us. Our field service staff consists of a group of highly skilled factory trained engineers that have proven themselves time after time under the most trying circumstances. Their training does not stop, continuing education is a priority at CompRay. As new products and technologies are released it is vital for our engineers to have the most up-to-date information and skills in order to maintain our exceptional level of service. Our goal will always be to provide you, our valued customer, with the highest quality service and support in the medical imaging industry performed by experienced and professional field service engineers.
You have a budget — we get that.
When it's time to add or replace your medical imaging equipment, our account managers are ready to consult with you to determine your exact needs and identify solutions that match your requirements and budget. Ultimately, our goal is to provide you with the most reliable equipment in the industry at the most reasonable prices. Our promise is to never sell you something that you don't need and to be honest and up front from our first meeting. Because of this guiding principle, trust has become the cornerstone of our relationships with our customers.
From the newest, high-end tech, to getting a few more years out of those reliable systems
We know that getting the longest life out of your investment is paramount and we are expert at repairing and maintaining a wide variety of equipment and manufacturers. As with all things though there comes a point when repairs are no longer economical or possible. Let us help determine an appropriate replacement path for your aging equipment. Whether you are in Arizona, New Mexico, Colorado, Wyoming, Nevada or west Texas with manufacturers such as Shimadzu, Canon, Fuji and Konica-Minolta among others in our portfolio we can offer you the most cutting edge and reliable products on the market to fit your medical imaging needs.
Real people!
Nothing is more frustrating than getting stuck in a phone system unable to speak to anyone. CompRay is one of the few companies that believes customers are important enough to speak to a real person when they call our offices. We pride ourselves on having a live person answer your call 24 hours a day 7 days a week. Once you experience the personal touch you will wonder why you ever used any other service and sales organization. Give a call and see what we mean.
Service tailored to your needs.
CompRay offers customized service agreements to meet the needs of OEMs, in-house biomedical departments and third-party service organizations as well as providing service on a time & materials basis depending on your preference.
The types of service we provide include:
Room Site Design
Equipment Installation/De-installation
Analog to Digital Conversion Consultation
Multi-modality Service Contracts
PACS Consulting and System Integration
Routine/Preventive Maintenance